Rocket makes us smile and we wanted to share some pieces of his comedy acts!
Rocket has been very busy this past month. Being a puppy he sometimes plays extremely hard. Unfortunately, when the puppy crash hits and he drops for a nap, his neck and shoulders must tighten up and when he moves it hurts and he wakes up crying. The vet has given us some anti-inflammatory to help on those days it is needed. So far, he has been able to work the kinks out quickly except for a couple of times. We are hoping to be able to start doing some core work soon to try and avoid this happening.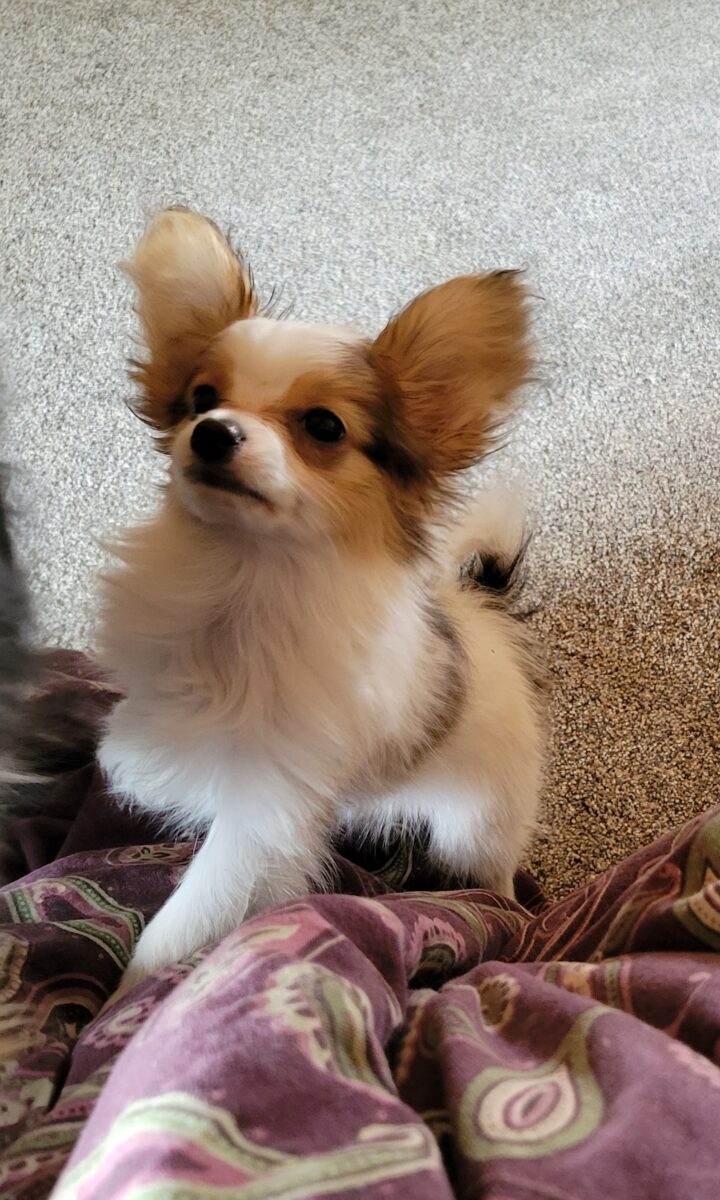 Other than that, he is a normal crazy boy. For some reason, this tiny tripawd has picked his biggest sibling (25 lbs) to be his favorite play pal. To our surprise, even though she is still a puppy herself, she is very careful of him and is always concerned should he squeak for whatever reason. He gets the zoomies and runs circles around her – who needs that extra leg?!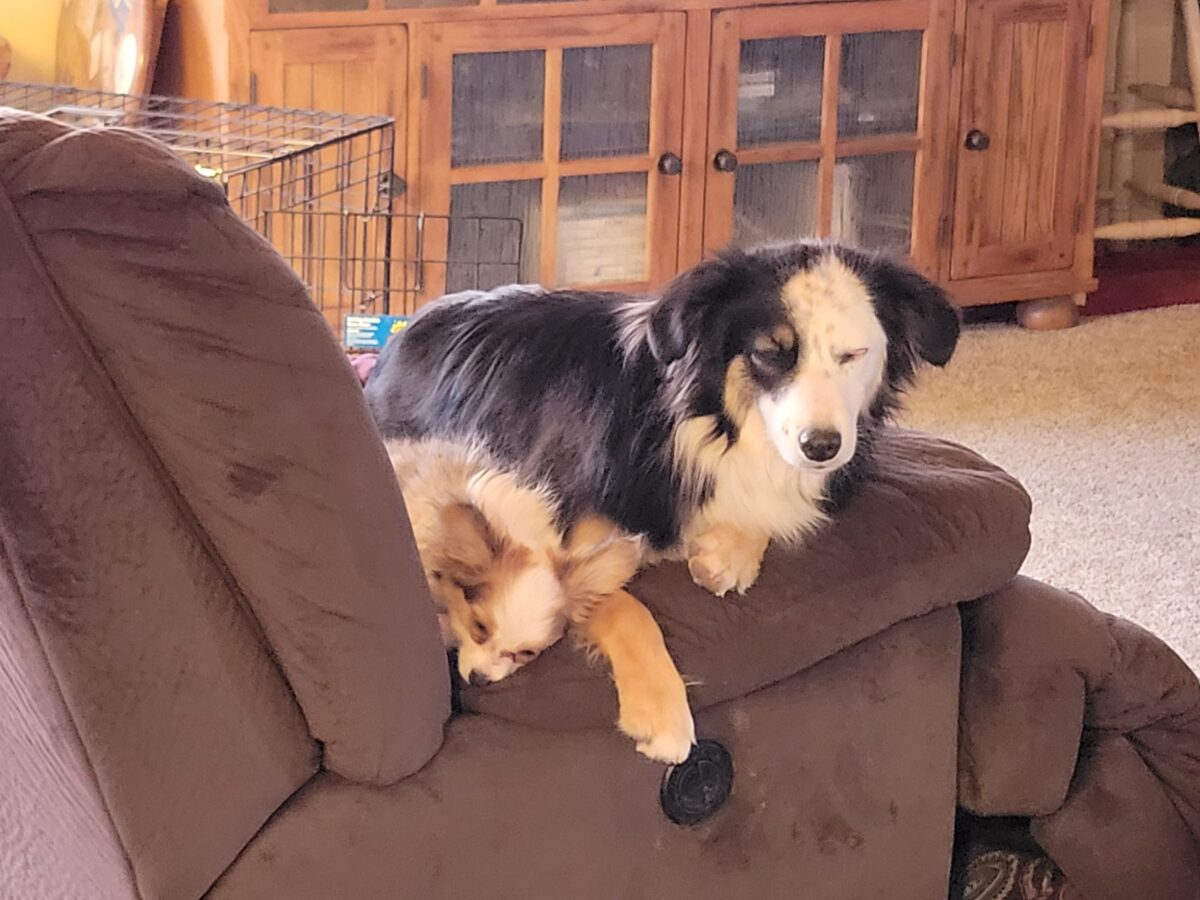 He has experienced his first snow and made tripawd snow prints.
Got his first bath (not too fond of that experience!)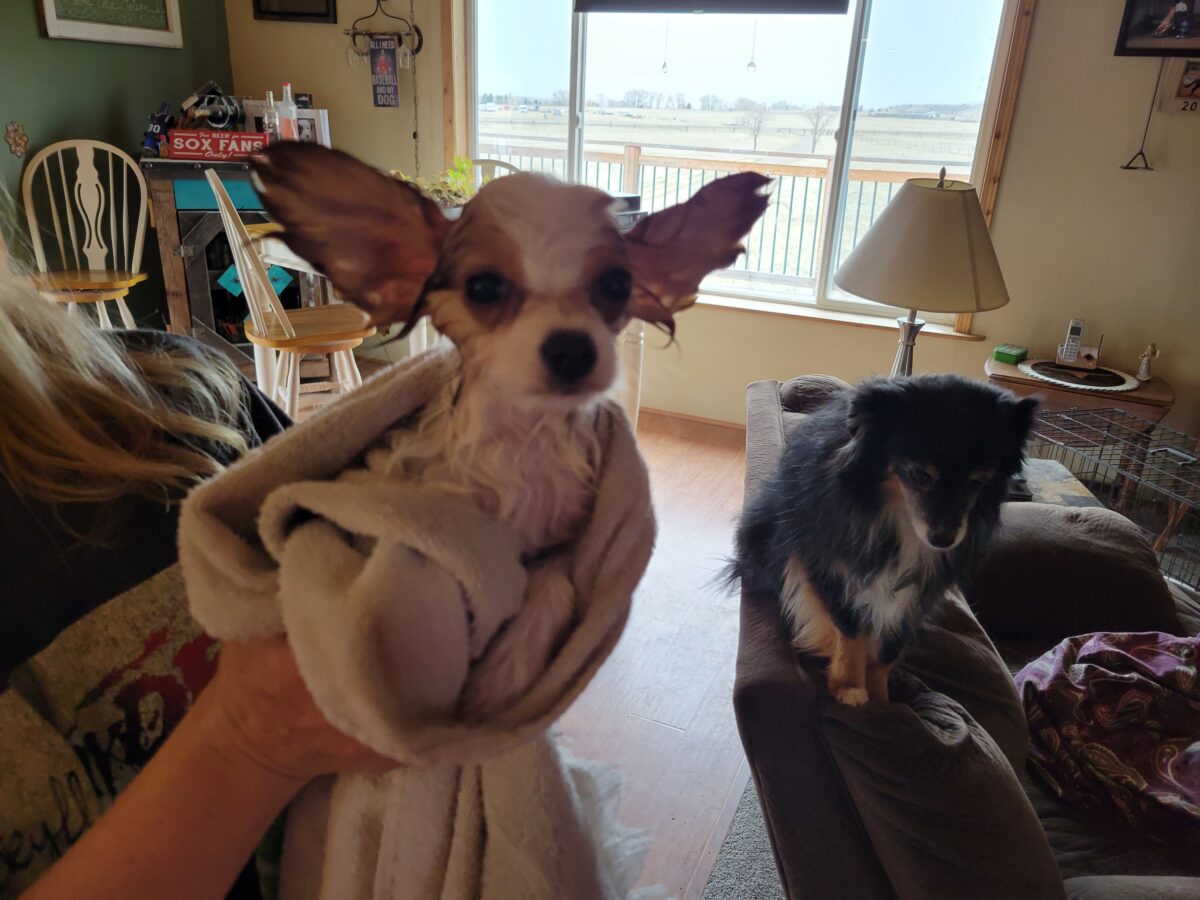 And had his first big trip and stayed in the horse trailer where he found another dog and he wanted that "other dog" our of there. He handled traveling and socializing very well.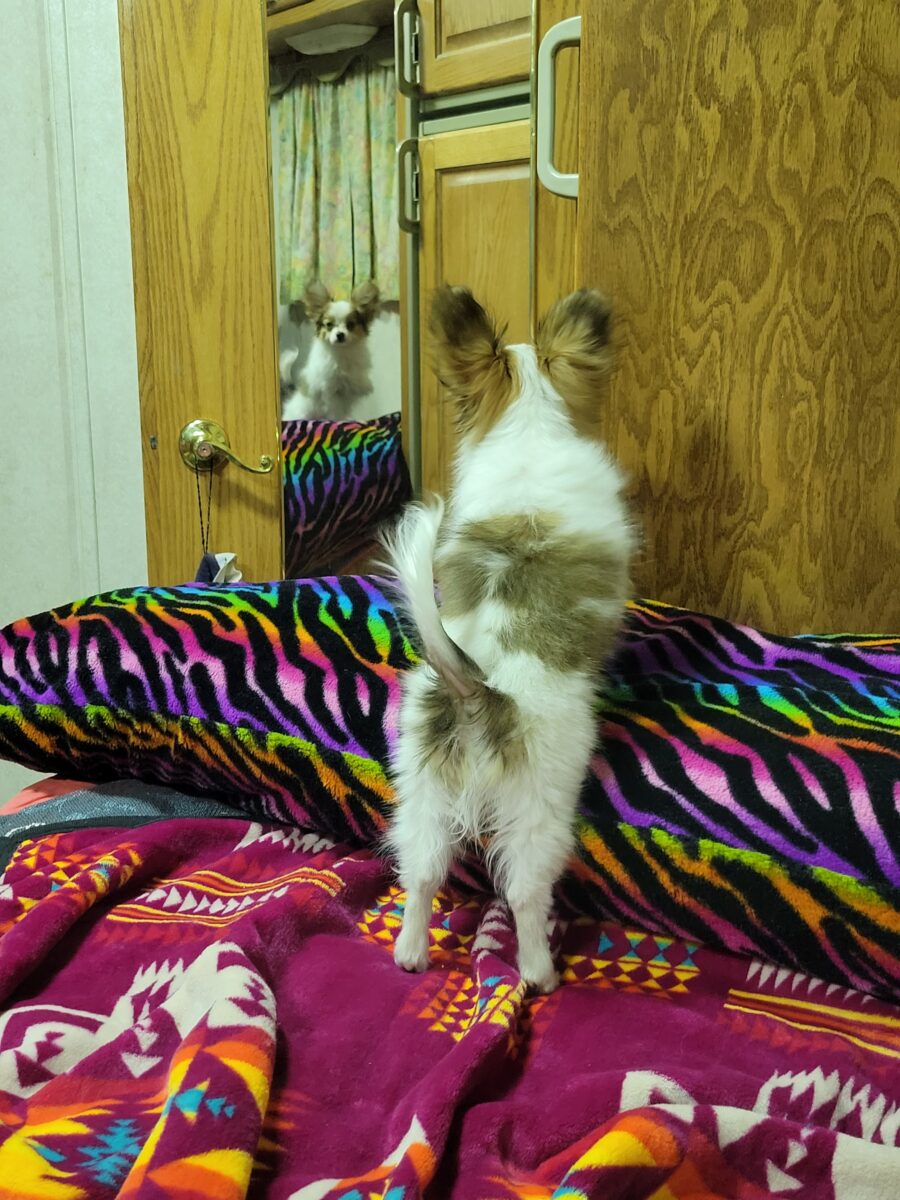 His abilities are amazing and can now get up on the couch, climb up and down small stairs and go in and out of the doggy door. Nothing gets in his way. Next week brings the last of his puppy shots and rabies and then on to puppy classes and PT work. Updates will follow!